Since day one, the PAOLO bedspread has been a huge hit. Its success has largely been thanks to its tactile feel, high quality cotton velvet and hand-sewn detailing. For years, people have been asking for a similar version that would fit single beds, and we've listened. This autumn, it's finally here. Please welcome PICCOLO!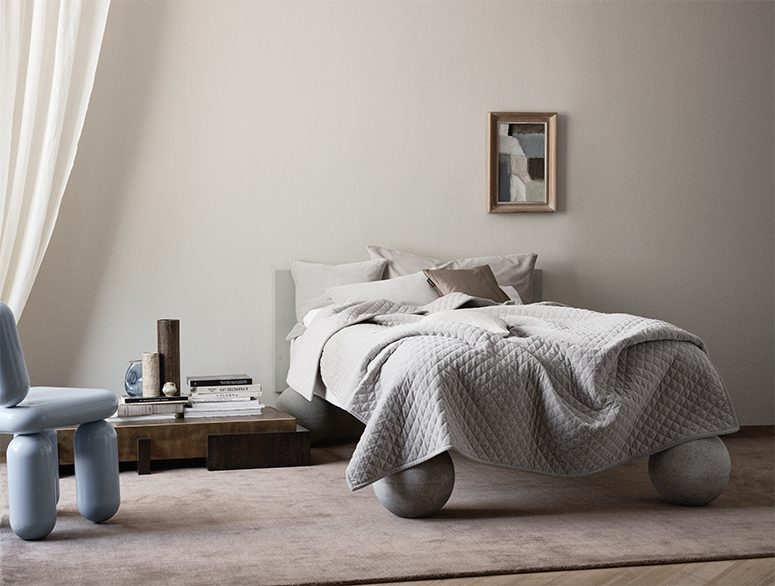 The PAOLO collection is like a little family. A family of cushion covers, curtains and bedspreads, all made with the same exquisite care and attention. The cushion covers come in three different sizes: 40×60, 50×50 and 50×90. The largest size, 50×90, is specially made to fit headboards. The bottom of the cushion cover is 100% linen, making it durable even when used year after year.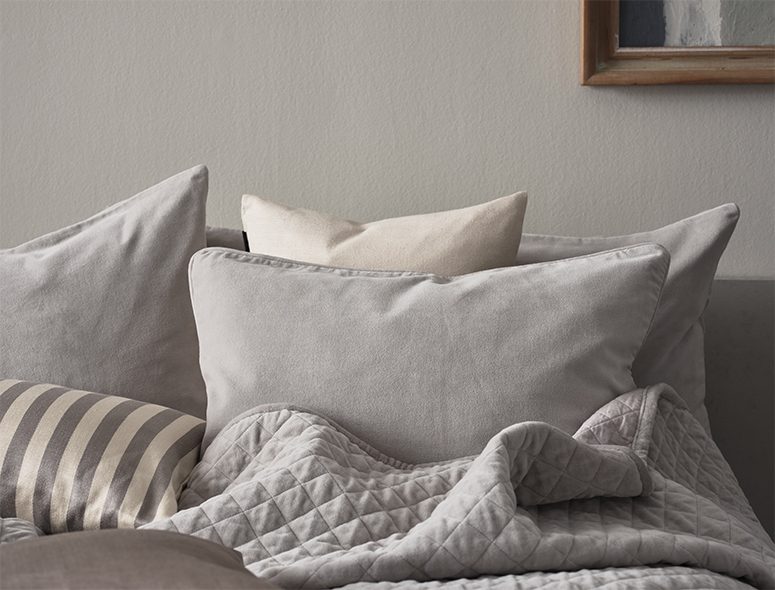 The PAOLO range includes three different cushion covers.
PAOLO bedspreads are available in nine colours, each one just as popular as the next. While creating PICCOLO, picking the perfect shades was very hard, but we finally settled for Mole Brown, Ink Blue, Creamy Beige, Dark Charcoal Grey, Camelbrown, Black and Silvergrey, the classic LINUM colours. We wanted the bedspread to be reminiscent of its big brother, PAOLO, but still have its own unique look and character. We came up with a modern quilted solution a bit lighter than PAOLO, while still maintaining that exquisite feel. The 100% cotton velvet fabric has a naturally beautiful lustre, giving your room an urban and exclusive feel. The PICCOLO's dimensions are 170×260 cm, perfect for beds up to 140 cm wide.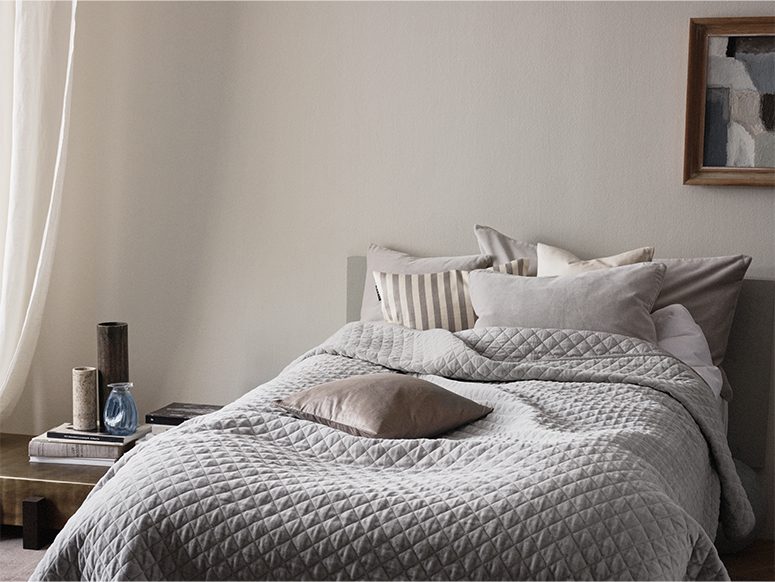 The 
PICCOLO
 bedspread for single beds measures 170×260 cm.
The PAOLO range also includes curtains, all with a sewn backing to help keep the curtain's shape. In terms of colours, they're synchronised with the lightweight INTERMEZZO curtains in 100% linen, providing another solution for your curtains just as stylish as it's practical. The idea is that the collection can be used to design an entire bedroom. To break up the monochrome look, we've added CALCIO and AMALFI, cushion covers available in the same colour scale as PAOLO, but in cotton/linen. With a clear LINUM border, this small cushion cover breaks up the monochrome look and gives your unique bedroom an exciting, yet sophisticated flair.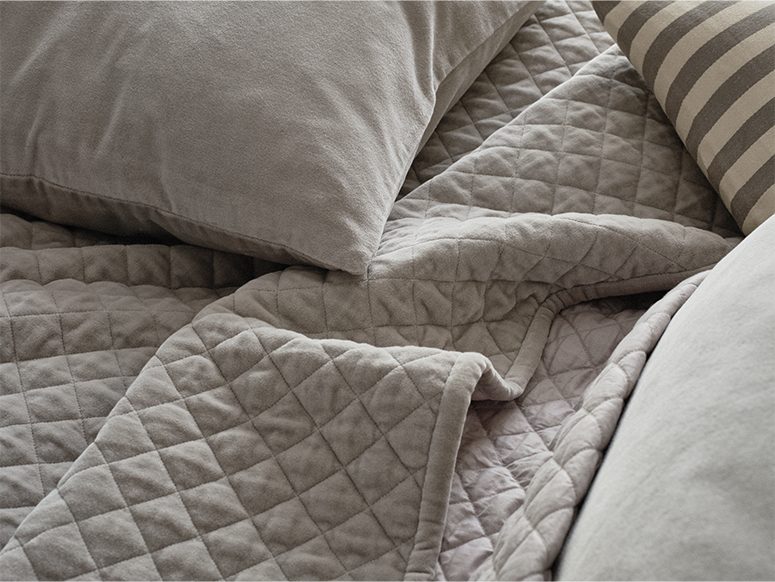 PICCOLO
 bedspread paired with 
AMALFI
.
Styling: Linnéa Salmén
Photography: Ragnar Ómarsson